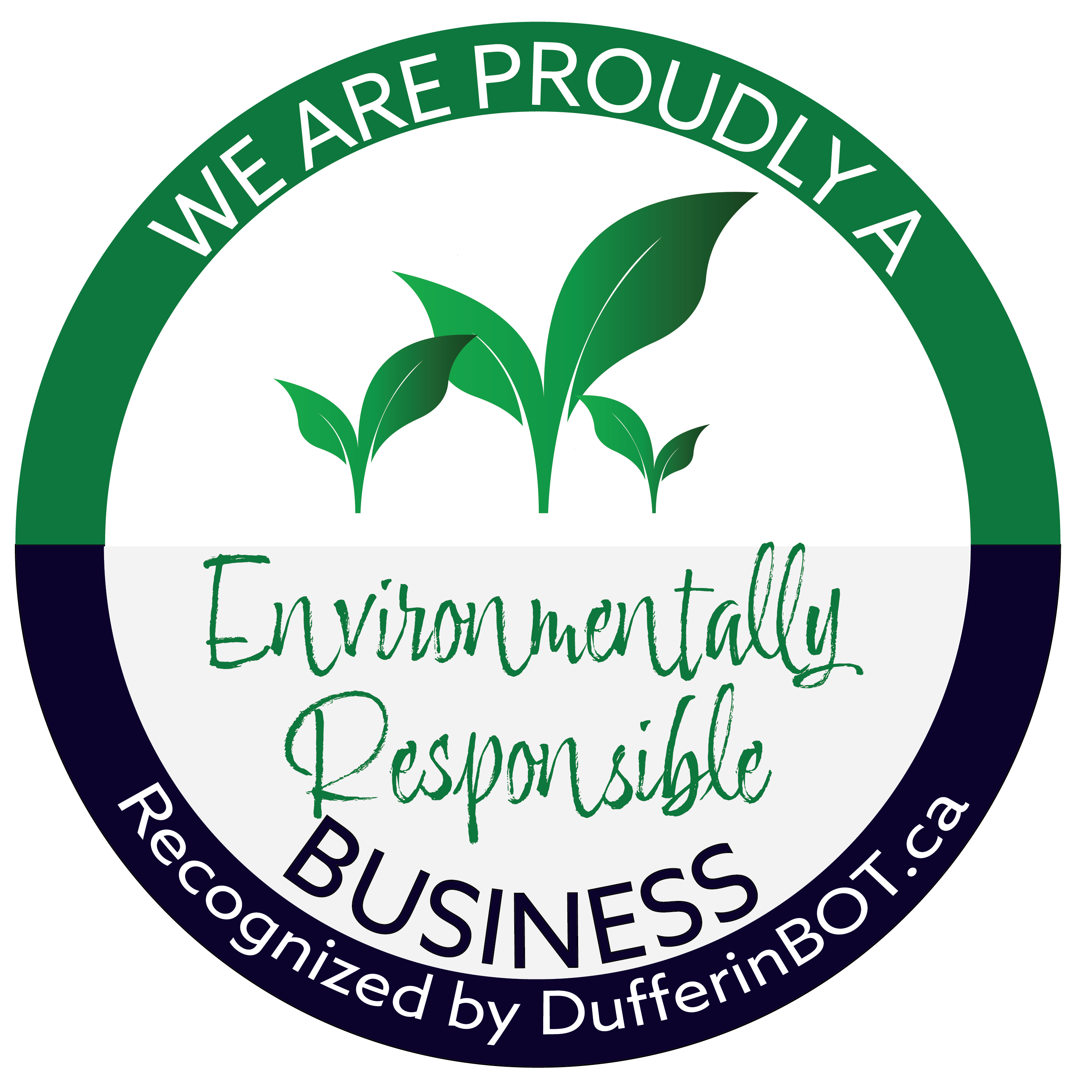 Business owners who are reducing their impact on the environment. Taking responsibly for and actively making changes to positively impact the environment. Wellbeing of the environment is part of these businesses' decisions.
Environmentally Responsible Businesses
Dufferin Tourism Trails are brought to you by the Dufferin Board of Trade.  DBOT supports the businesses that support tourism in our region.