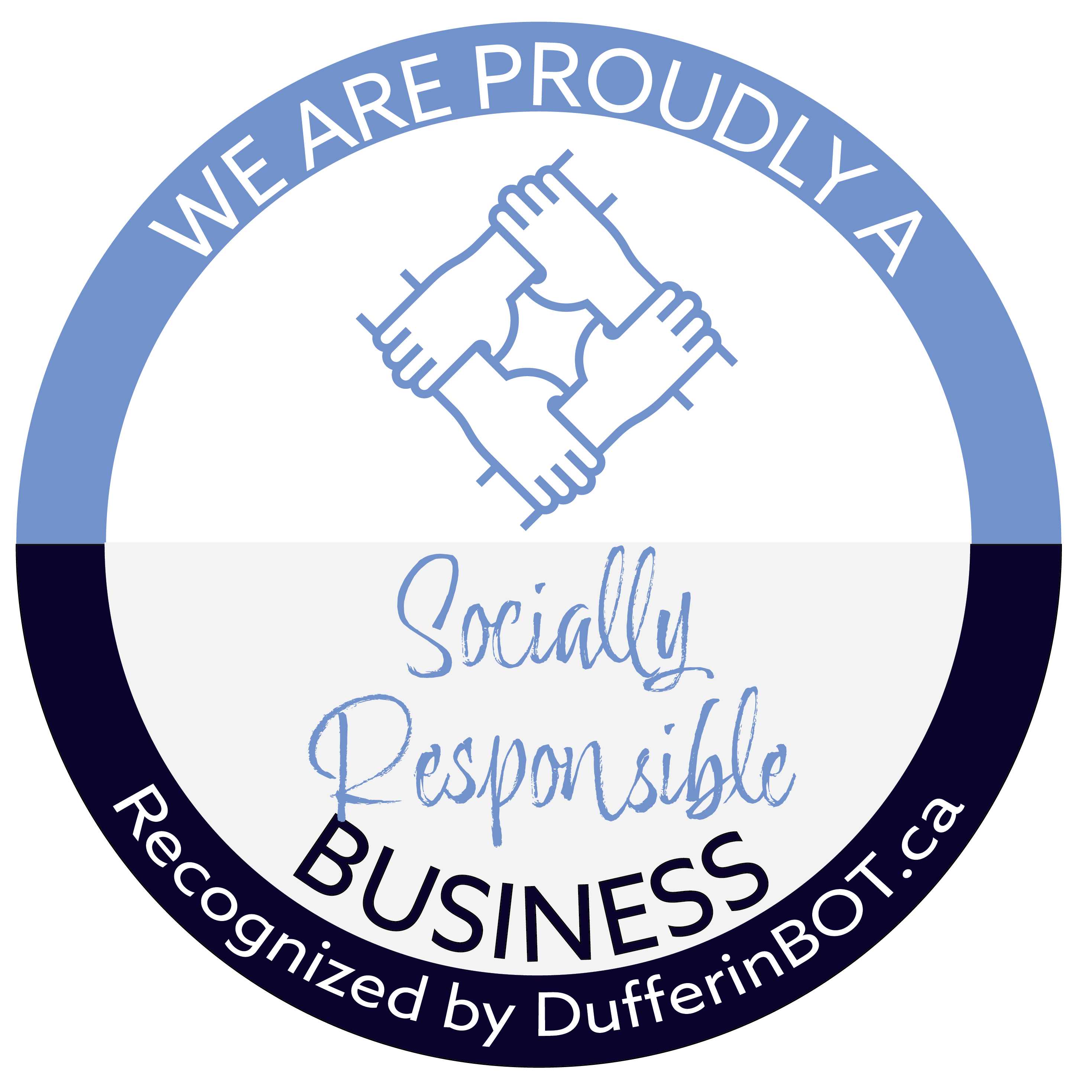 Business ownership beyond profit. Decisions are made that also benefit the wellbeing of society. Social values are aligned with business practices.
Socially Responsible Businesses
Level Up Dufferin is a group of socially conscience businesses that are working to identify and promote their corporate values.  They have declared and/or educated themselves in various categories to promote their values.  Level Up Dufferin is a project of the Biz Hub, a social enterprise of the Dufferin Board of Trade.